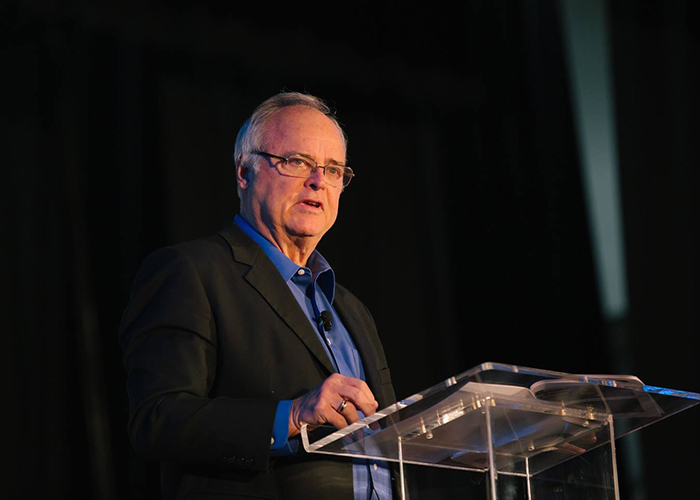 Throughout our lives, all of us learn many valuable lessons. I know I have. 
My own career began in the United States Navy off the coast of Vietnam. I went on to run Junior Achievement in Tucson, San Jose and Southern California, and later the Los Angeles Zoo. I've had a few stumbles along the way, but they taught me some of the best lessons of my life.
But through all of that, I didn't really learn who I was until I was 50. 
One of the best ways to stay mentally sharp is to simply keep learning new things as we get older. Researchers have also confirmed what most people know instinctively: that staying socially active and having a purpose in life are good for us as we enter our later years.
And that's my message to you today, however old or young you are. Have a passion. Seek out new experiences. Listen to the wisdom of everyone you meet.
What I Learned After 50
Twenty years ago, I began working for an organization called SIFE, now known as Enactus. It empowers university students around the world to better people's lives in their communities.
It was during these years, after I had turned 50, that I became a different person. My job took me to a different country every few weeks. My travels taught me that people everywhere all want the same things. A better life for their kids. Love. Opportunity. Freedom.
I learned those things, not from textbooks or lectures, but from people. People from a rich tapestry of cultures. Nigeria. France. China. India. Brazil. I learned from their optimism, their astute knowledge, and their peaceful, loving spirit.
In Kazakhstan, when I complimented my interpreter on the fact that she knew two languages, English and Russian, her response was revealing. "No sir," she said. "I don't know just two languages. I know five." She also spoke French, German and Tajik. 
My travels also taught me lots of lessons about life in general.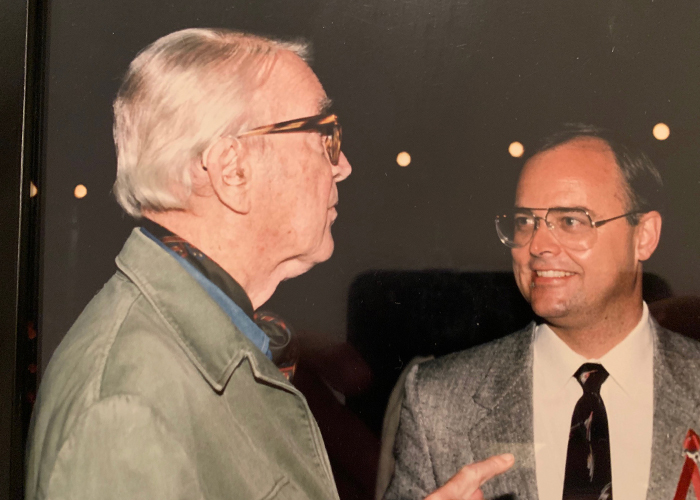 Lessons for Every Generation
As you can see, life after 50 has held many valuable lessons. And no matter how old you are, allow me to offer each generation a takeaway for your own journey.
If you're under 40, take some risks, have fun, love living and don't lose track of your friends. Find a mentor. Discover and hold onto your ethical compass and what you stand for.

If you're in your 40s, come home. Don't work too hard. Your family needs the same attention you give to your job all day long. If you are skilled and have a strong work ethic, don't worry. You'll be duly recognized and rewarded. 

If you're in your 50s, I challenge you to reflect on what's ahead. Is it time for a career move, lifestyle change, or an attitude adjustment? Retreat to someplace quiet and meditate on what is next in your life, because it will go by quickly.

If you're in your 60s, find your purpose. Whether you're already retired or you're counting down to that magic day, don't sit in that La-Z-Boy chair. That's what my brother did. After his wife passed away, he never found a new reason for living. Within a year and a half, he died of inactivity, drinking and smoking and watching TV. The moral of this tragic story is this: Find your purpose in life, no matter how old you are. 

If you're 70 or older, I suggest your purpose is to give back. When my best friend of 55 years died, it was amazing to see how he was remembered. Not for his award-winning career as a high school teacher, principal or superintendent. Instead, people remembered his service to the poor around the world, houses he built for the homeless, and his generous support of many worthy causes. In the twilight of one's life, there is no greater purpose than to give back. 
I may not have told you anything new today. However, we can all use a good reminder now and then. Don't wait, like I did, until my life was two-thirds over, to be a better leader, parent, spouse, and person.
Reflect on your life. Have a purpose. Stay interested and humble. Show gratitude for the blessings you have. And above all, stay engaged.